Relics of a Utopian Journey: Thousands of Americans moved to the Soviet Union in the 1920s and '30s in pursuit of a more just society. A few remain, but their dreams were shattered long ago.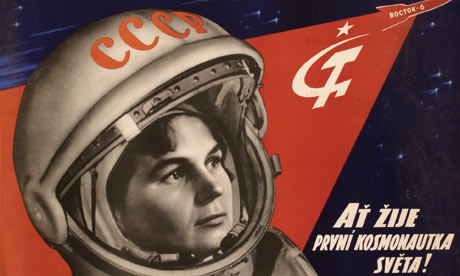 by Jonathan Peterson, Los Angeles Times, December 29th, 1991
Back in the Great Depression, in the days when communism was a gleaming red star that beckoned working-class dreamers from across the sea, 24-year-old Rose Kostyuk packed her bags and moved to Russia.
It was an exciting adventure for a spunky young social worker from Philadelphia. Thousands of miles away, the first real socialist state was being hammered together. Idealists everywhere felt a magnetic pull toward this utopian land of Lenin. All the possibilities of a lifetime lay ahead. The year was 1932.
And then came reality. Kostyuk fell in love with a Russian Communist and left her American husband. She married the Russian and had children. But all around, the workers' paradise was sinking into a world of terror and paranoia. Finally, there was no escape.
America-safe, familiar, rich America-drifted as far away as a childhood memory.